Almost done here so let us go to Northern Europe to look at Belgium and the other Scandinavian team in the race, Denmark.
Belgium
Roster: Benjamin Declercq, Aime De Gendt, Laurens De Plus, Dries Van Gestel, Nathan Van Hooydonck and Kenneth Van Rooy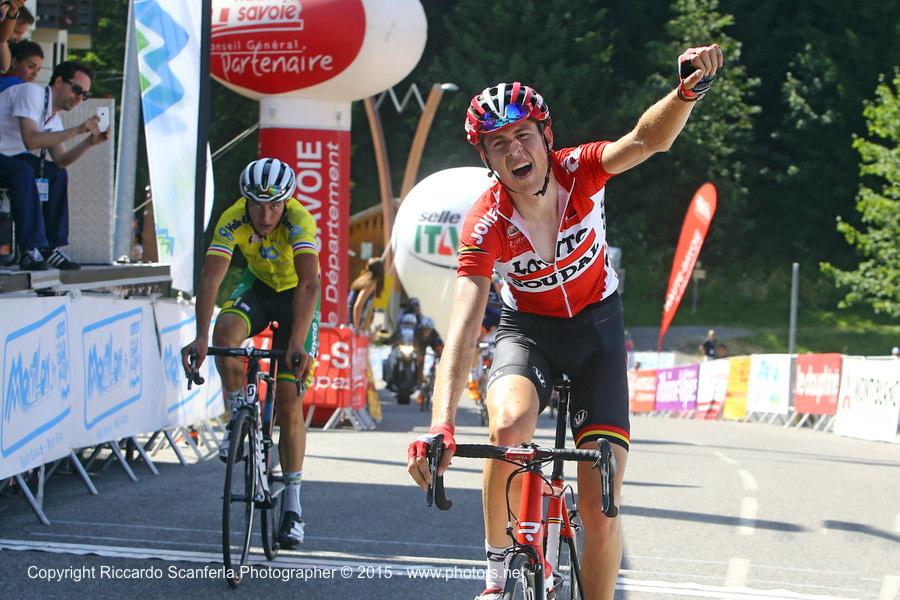 De Plus is going for a top GC win (Photo: Riccardo Scanferla)
De, De, De, Van, Van, Van...the surnames are a dead give away that this is a Belgium roster. De Plus is going to be gunning for something special here. De Plus has come out this year in a big way after a quiet first year in the U23 ranks. He races to win. In the past four stage races, he has finished 2nd, 4th, 2nd and 6th including 11 top 10 stage finishes in these races as well as one stage win. He was going well in Alsace and after the European U23 RR, he has had a training block in the Ardennes with De Gendt to give himself a more low-key buildup to l'Avenir. He is lazer-focused on the final three stages and he is one of the favorites that doesn't back down from stronger riders. He was the only one that was able to follow Power in Aosta. He has the tools but with the Colombians, Oomen, the Italians, etc. it is going to be a dogfight.
Van Gestel is really the only other climber that is joining the team. Declercq isn't half bad either. The others are more classics style riders. Van Hooydonck is certainly a stud one-day racer and isn't half bad on a TT bike too so the prologue will be one of his targets. Van Rooy is certainly good on Ardennes style climbs, which are not really too present in this race. Stage 1 has a late climb that could benefit him and maybe stage 4 but that could be too much for him. He should be able to give De Plus some good support in the early parts of stages.
Prediction: De Plus finishes 4th overall; Van Hooydonck goes 5th in the prologue; Van Rooy 2nd on breakaway stage