A month ago, it seemed like nearly an after thought that Australia was going to dominate the Tour de l'Avenir with Robert Power. Even with multiple mechanical troubles and a crash or two, he picked apart the Giro della Valle d'Aosta and looked primed to take his 2nd big tour. Yet, knee issues have taken him out for the rest of the season and suddenly, the Australians are a brand new team.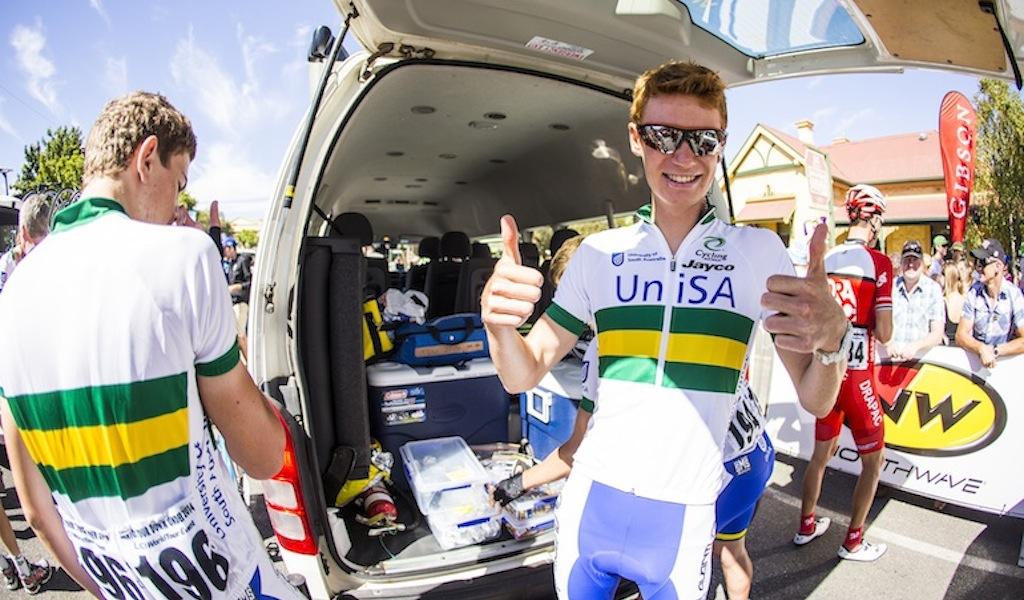 A-Okay with Jack Haig
Roster: Harry Carpenter, Alexander Clements, Jack Haig, Freddy Ovett, Nicholas Schultz and Miles Scotson
With Power out, Jack Haig is taking up the reins of the team as the overall contender. The former MTBer Haig spent two months on the bench after crashing in the Tour de Bretagne but came back for Aosta and tapped out a seemingly endless amount of kilometers on the front for Power while making a strong 9th place for himself. Since then, Haig was 5th in the Tour Alsace as well as in the GP Poggiana. There is a reason Orica-GreenEdge signed him in the early part of this year. Haig can climb and in a protected rider's role, he could certainly improve on his 12th place from last year. While I don't know if a win is in the works, Haig will certainly attack and make it spicy.
Schultz and Ovett will be the two in charge of protecting Haig in the mountains. Carpenter, Clements and Scotson are all big motors that will be a part of the Australian gold & green train that will go up and down the mountains. They have a few shots at taking the prologue with Haig, Carpenter and Scotson being the best out of them.
It is a young team as well. Haig and Clements are the only two returning riders from last year riders like Ovett and Scotson are still getting used to bigger tours.
Prediction: Haig goes 5th on GC; Scotson wins the prologue